HIGH PRESSURE WASHING AND CLEANING SERVICE
FOR HEAVY MACHINERY AND VEHICLE FLEETS

HIGH PRESSURE WASHING AND CLEANING
OF VEHICLE FLEETS
The climate in Quebec is complicated for several reasons, mainly, the salt spread, the intense cold. Your fleets are subjected to extreme conditions, such as salt, snow, heat and road dirt. Many companies that we have been serving for several years prefer to invest in the maintenance of their fleet of vehicles in order to give a nice corporate image on the road. Our philosophy comes from the slogan "A picture is worth a thousand words". Our company has a lot of experience in the field of fleet cleaning.
We have mobile units and wash with 5000 pounds of pressure (psi/4 gallons per minute), either with hot or cold water. We have weekly cleaning contracts for fleets of vehicles: cleaning, engine shampooing, deoxidation of trailer or aluminum tank, complete degreasing of trailer, tractor or truck. We also pay special attention to gas tanks and steps. To do this, we use acid and soap products specially designed to remove all traces of dirt and make your fleet of vehicles look like new again. Do not hesitate to contact us for a quality work.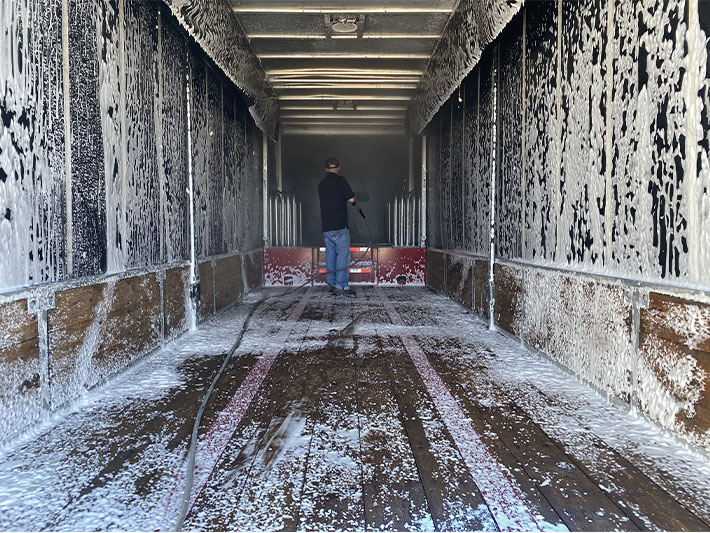 VEHICLE FLEET PRESSURE CLEANING
Vehicle fleet pressure cleaning
Vehicle fleet pressure cleaning
Vehicle fleet pressure cleaning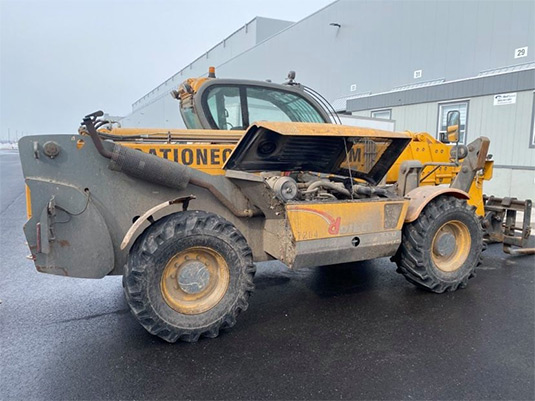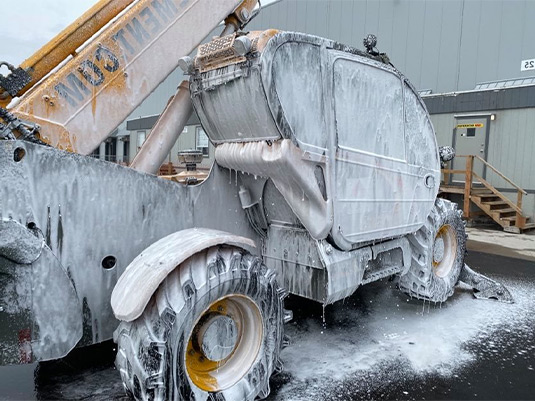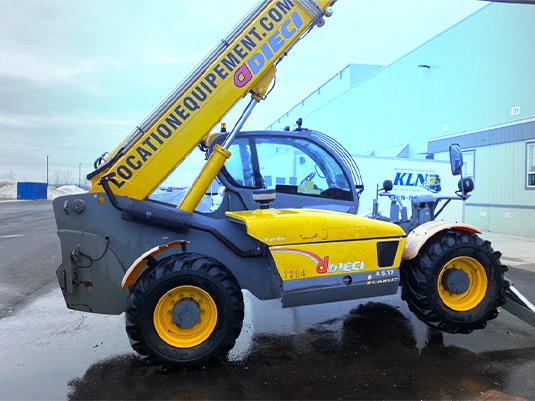 WASHING AND PRESSURE
CLEANING OF EQUIPMENT
Heavy machinery equipment has become very sophisticated and expensive, which is why it is important to maintain it properly. The cleaning of heavy machinery is very technical and requires a lot of precision. In order to meet our customers' needs, we use special products to remove dirt, clay, stone, grease and debris, so your heavy equipment will remain in good condition. We have more than 25 years of experience.